Adam Wallace, Author (NY Times #1 Best Seller), Melbourne Australia
Shadan Mirabedi, Business Owner (Persian Dancing with Shadan), San Francisco USA
Brian Lovejoy, IT Consultant (Deloitte/IBM), Chicago USA
Minna Salmesvuo, Director (Social Media Tribe), Melbourne Australia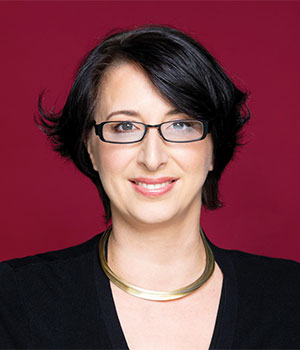 "Without hesitation I have signed for my second year of intensive coaching! Debbie is exceptional. I have been on a personal development and spiritual path for many years but struggled to find a business mentor who really 'got me'.
My search has ended Debbie is not only spiritually gifted big time but she has the business acumen to back it up. She single handedly:
Supported me emotionally and mentally during over 100 days of lock down (I thought I would have to close my 10 year graphic design business!)
Launched my author career
Assisted me in signing my first international client
Built my team
Helped me to up skill and add new service offerings
Assisted me in creating packages (So I work less and earn more)
Grew my speaking career which skyrocketed my confidence
 Helped me fall in love with self-care so I enjoy the wins and my previous family time
Debbie is wow! Stop searching. She is the one!"
Vanessa Thomas, Author, Speaker, Director at Synkd Graphic Design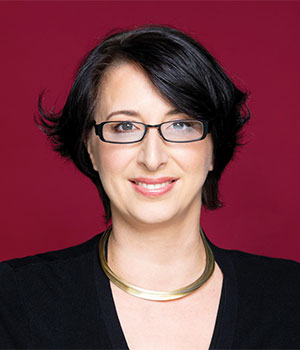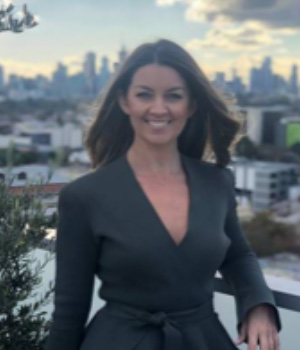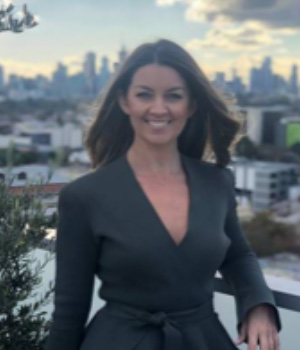 "I connected with Debbie during a period of time in my life where I was unsure of my purpose and direction. I had been contemplating what to do with my career for more than two years with no success. Debbie attended an event that I was speaking at, I felt immediately supported by her. I was then invited by Debbie to speak at an event she was hosting, and I have never felt as comfortable presenting on what I do for work as I did at that event. Debbie then whispered in my ear "you need to go out alone" and that was it. I felt the calm wash over me and I knew what I was going to do.
Since then Debbie has been a constant support for me, both at my side, pushing me from the back and leading me in the direction to move forwards. This has not only impacted my firm, my career but also my personal relationships and my relationship with myself. I work in an industry that has a negative impact on the self and self-esteem and Debbie has helped me restore that.
I would recommend Debbie to anyone that wants to wake up, enjoy their life and prioritise themselves, their family, their loved ones and their purpose.
I am truly grateful that I get to work with Debbie and consider her a beautiful and wise soul, and a friend."
Tanya Lavan, Director TML Family Law, Melbourne Australia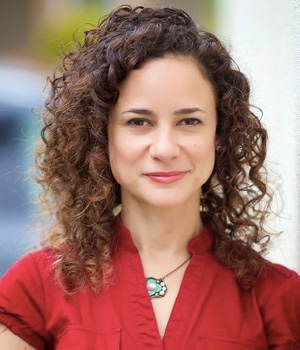 "Although I sensed that working with Debbie would be helpful and impactful, I truly had no idea of the level of impact that our work and her guidance would have in my life.
Debbie has helped me to clarify my vision for my private practice and distill what I truly want to do with my time and talent. She has been invaluable in offering her creative and experienced perspective. She also helped me take an honest inventory of how I schedule and spend my time, and how to spend time more consciously so that I don't feel nearly as overworked and exhausted. This was a game changer for me!  My practice has grown and I am attracting the clients I want to work with.
Debbie has also helped me create deeper connections in my relationships, working with me on a greater understanding of my own patterns and how I can get in my own way.
I have participated in a lot of training and coaching, both professionally and personally. But this work with Debbie is something very different. We have had conversations I have never had before, and we are going places that I have never explored before!
Her experience, humor, and kindness combined with her deep spiritual gifts has helped to create a new era in my life – one in which my growth feels deep and wide and real. And I am so thankful"
Kellie Ffrench PhD, Clinical Psychologist Miami, USA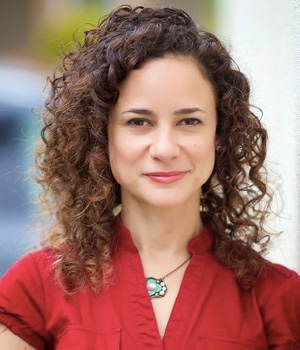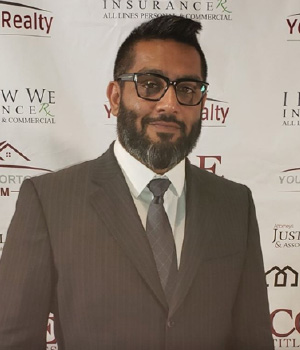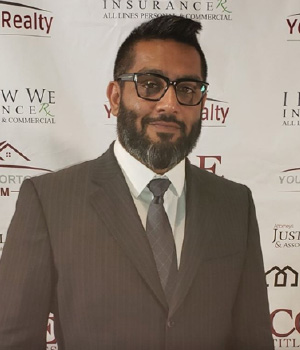 "I met Debbie on a flight from Melbourne to Brisbane many years ago. Immediately I felt a connection with her but we did not get to work together for some time. The day we started working together I was quite skeptical – honestly. In that same meeting, my perception was turned around and shortly thereafter we got into excavating the parts of me that needed to be on the forefront and letting the parts of me that were causing me to be stuck, – fall back.
Through that process we have been able to help me create a stronger marriage and help me start being the businessman that I am meant to be. All these aspects reflect and impact the type of father I want to be, and the man I want the world to know.
Of course I'm proud of myself for doing the work but without Debbie and the guidance factor, I could still be moving millimeters, when I can choose to advance by miles.
Alim Abrahim, NASA Project Manager, Miami Florida USA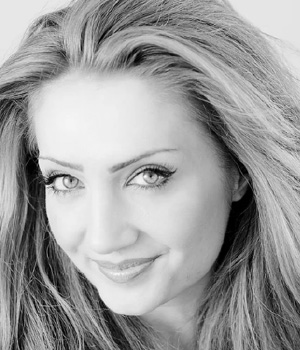 "Debbie is a fantastic business mentor. She has the ability to take what you would like to create in business and give you a structured format in which to approach it. I look forward to working with her to attain growth in my new Business venture. Thanks for your mentorship Deb, your fantastic, caring and very genuine to work with.Thank you."
Vas Bes, Love Coach, Melbourne, Australia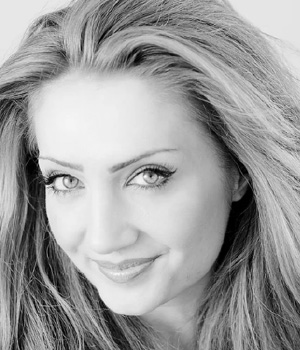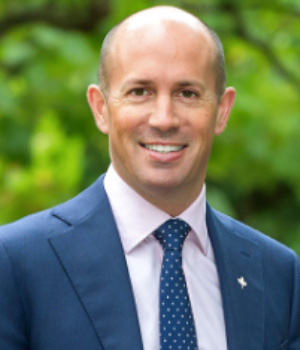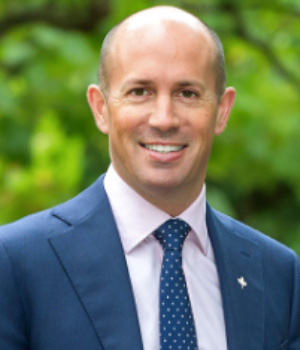 "I have known Debbie for 2 years and have had the privilege of working alongside her in her role as Co President of the Armadale Primary School Parents Association.
I have always found her to be extremely professional and organised with a great focus on detail and delivery.  I would highly recommend her for any project you have."
Andrew McCann, Jellis Craig Real Estate Director, Melbourne Australia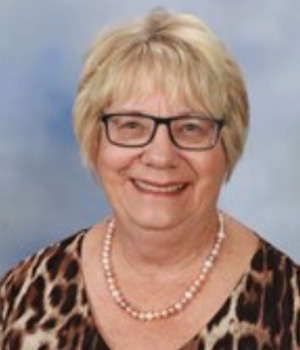 We were looking to better understand and strengthen our lead team and in particular clarify our schools focus.  Debbie underwent a process of interviewing each lead team member to better understand their experience. With Debbie's knowledge and expertise we were able to better understand the needs/ expectations of each team member and the group as a whole.  As well as gain clarity about managements leadership style and capabilities.  The result has been invaluable practical tools that assist us in managing the day to day challenges of running a school and dealing with varying personalities, ages, expectations and career goals. We highly recommend Debbie if you are looking to resolve any long term challenges within your team that seem to be re surfacing over time.
She is professional, insightful and an asset to any school.
Laureen E. Walton, Principal of Sandrigham East Primary School, Melbourne Australia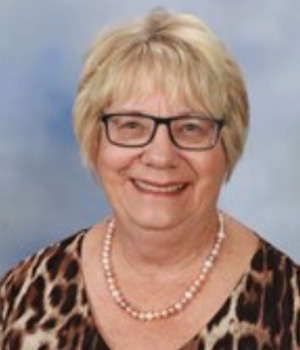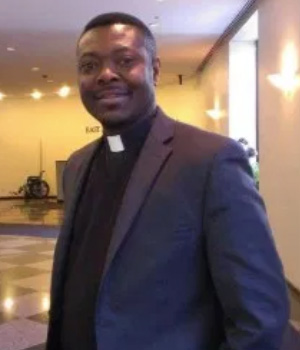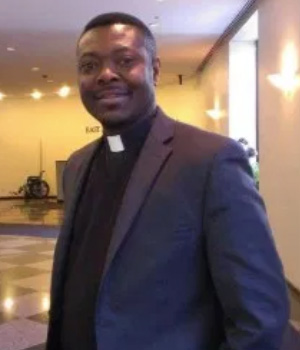 "I believe that we cross paths for a reason. There is always a purpose for everything–nothing happens by chance. A little over a year ago, I met Debbie. We'd corresponded but never met in person until December 2018 in New York City. I sensed her bubbly personality and generous spirit. Debbie is friendly, caring, compassionate, and very responsible, dependable, and trustworthy. She is always ready to go out of her way to make the lives of others better–not counting the cost.
I remember, last year, Debbie told me how much she wanted to help the Hope for Education Ghana Foundation. She asked to join our board of directors and attend the end-of-year meeting. Based on the distance from Australia to New York, I said to myself, "You don't mean it." And yet, lo and behold, Debbie came to New York to the delight of our whole team. Everyone loved and continues to love her for her insights into what we are about as an organization.
On a personal level, I respect Debbie for her openness, selflessness, and free spirit. In a world where we all try to wear masks, Debbie does not. I am awed by her free-spirit and how she candidly opens up to everyone. With Debbie, what you see is what you get. If there is one thing we can all learn from Debbie, it is her spirituality. Her love and compassion are her religion and her truth. Her devotion to the poor is beyond compare to any other person I've met."
Fr. Dominic Obour, Director Hope for Education Ghana, California, USA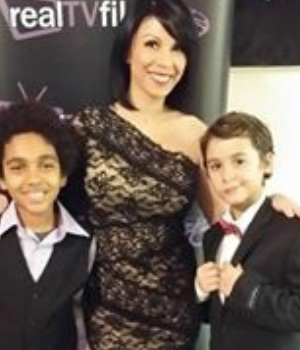 "I was coached by Debbie many years ago and we re-connected again recently after a very tough time in my life.  It has been under 6 months and I have nothing but admiration and gratitude for this incredible lady. Thank you Debbie for helping get to the next level and having the patience to work through some of the tough days!
You've been incredible! I appreciate you.  I love that Debbie is honest and straight forward. This is a rare quality in most people in our world today. It's refreshing to get this positive feedback.  I would highly recommend Debbie Zita to anyone who is looking to take their life or career to the next level. I think it's so worth the investment in your self-development." –
 Rose Bock, Charity Fundraising Specialist, LA, USA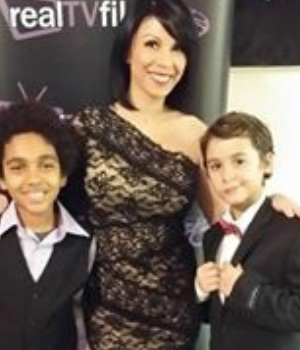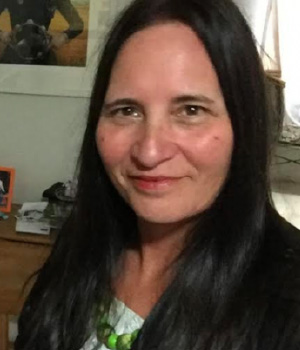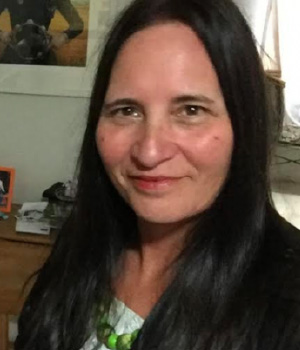 "Debbie was really easy and enjoyable to work with. She made me feel at ease and safe to share personal and intimate information and experiences. Since working with her I have had almost instant changes in myself, relationships and positive opportunities/changes in my world. Greater feelings of empowerment and sense of ease. I would definitely recommend Debbie to work with."
Karen Sidney, Film Producer + Writer, Auckland, NZ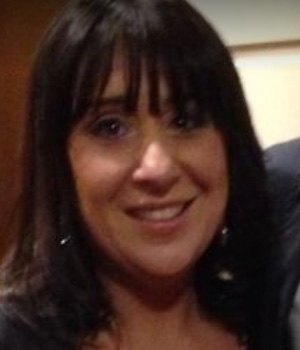 "Debbie I would like to thank you for your dedication in helping me to achieve my goals. You have been an inspiration & with your guidance I am now starting to achieve my dream of building a successful Naturopathic clinic. You have a special talent and I am truly grateful for the opportunity of being able to work with you. I found your work to be both inspiring & motivational. I will be highly recommending you to friends & family. A truly amazing gift you have in helping people transform their lives from the ordinary to the extraordinary."
Jenny Strati, Clinical Nutritionist + Naturopath, Melbourne, Australia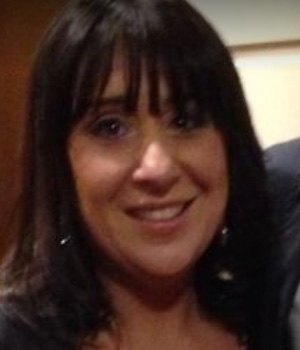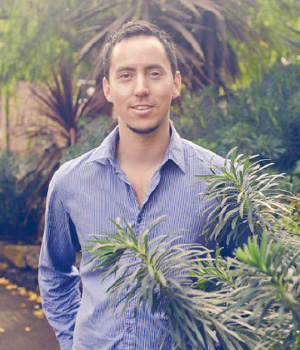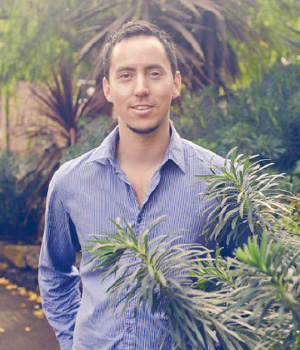 "Debbie is an exceptionally talented and passionate teacher who deeply cares about her clients, and wants to see everybody shine and come into the fullness of their being and expression. Her motivation is contagious and she is a strong leader who is willing to share her journey openly with others in order to help them find their way through familiar territory. Her strengths are her ability to inspire and compassionately help others find their power."
Maurice Katting, Director at The Disconnect Space, Melbourne, Australia
"In the time I have had with Debbie I have become more aware of owning that I have a major stumbling block in my fears around my success. Her work has revealed a web of self-sabotage patterns, and help switched on a light bulb on WHY my business wasn't working. It's the healing of my SOUL that I need to work on before I can make any business WORK. I can say she's "the match maker" in the introduction and marriage to "self-awareness". She has re-kindled my romance with SPIRIT. In gratitude."
 ChuPing, Creative Director Arty Farty, Melbourne, Australia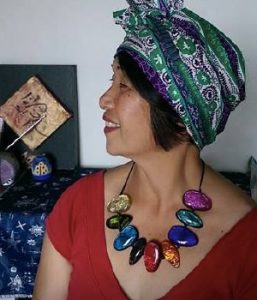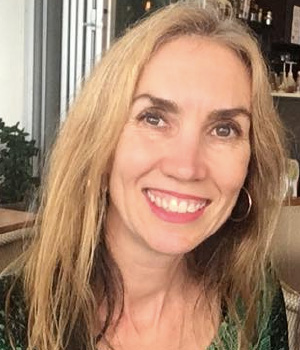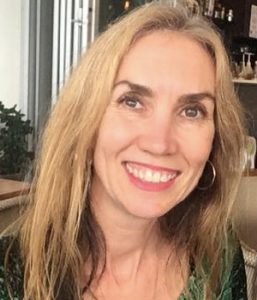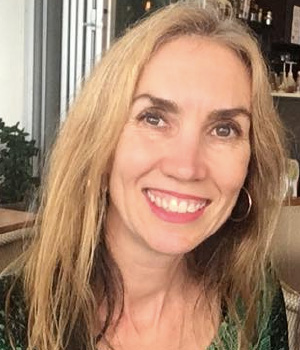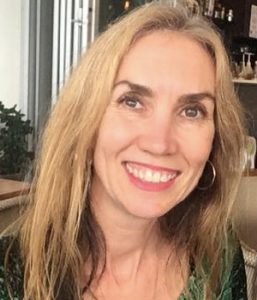 "I cannot recommend Debbie enough. The person who writes this today is very different to the one who started with Debbie. She helped me find clarity, move from being 'stuck' to finding more flow and purpose in my business and personal life. To finally start enjoying the business success I desired. To get clear on what's important, what's right for me, when to say 'yes' and what to say 'no' to. Debbie's taught me tools for when the wobbles start, or when I'm at a cross roads, or completely lost the path. Without fail she's been a knowledgeable and wise sounding board, a loving, rock-solid support.  Debbie is unique. Her ability to combine serious business mentorship with making your inner and outer worlds resonate is invaluable. She can put her finger on the root of a problem, offer the right advice at the right time and thread through practical and invaluable business tools that multiply your results. She is on your side and genuinely cheering and guiding towards success in every corner of your life. Which in a nutshell, is about being happy, healthy, fulfilled and on purpose."
Jenine Klarenaar, Marketing Specialist, Melbourne, Australia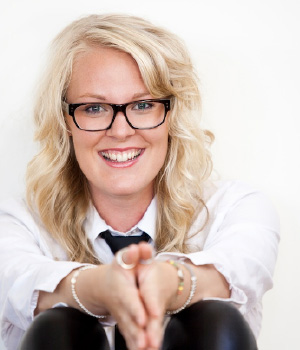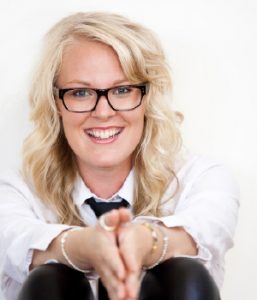 "Debbie has assisted me in fully claiming all that I am and being proud of it. The essence of her teachings, have been 'Get the F%$# out of your own way and let the magic happen!"
Justine McInerney, Singer, Producer & Author, Melbourne, Australia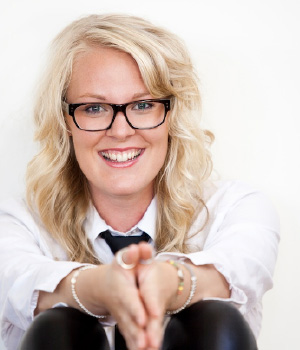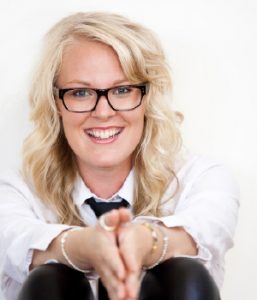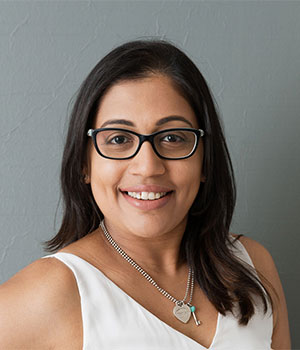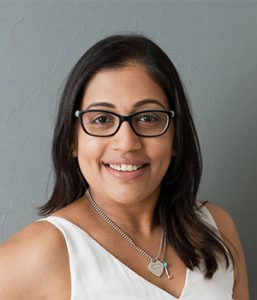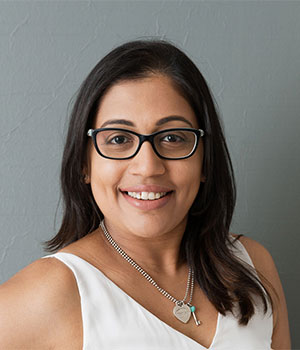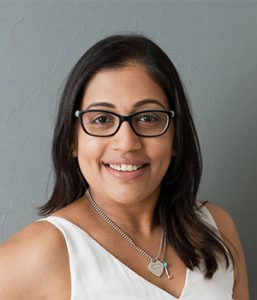 "Working with Debbie was incredible. She guided me, gave me skills and strategies to implement which have helped me shift old stories, self-doubt and fears. She is talented and gifted. If you are walking around in circles looking for clarity or feeling stagnated in your business. You need to work with Debbie."
Samantha Jansen, Author, Book Publisher and Radio Presenter, Melbourne Australia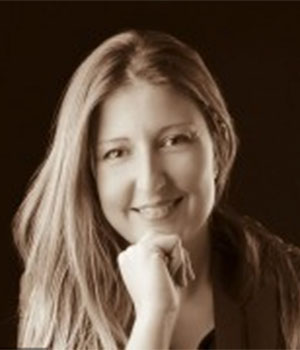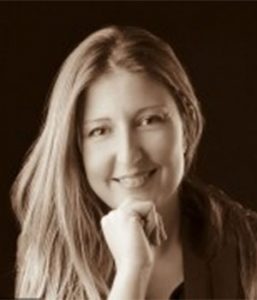 "I feel like I am on a high since our session!  I'm so grateful as you did incredibly important work that helped me be motivated and light when it comes to work!  And clear about my next step. Thank you so much sweetheart. Since the session I have been invited to the HIA Home Expo as a speaker!"
Marta Kablar, Architect & Director Passive Hive, Perth Australia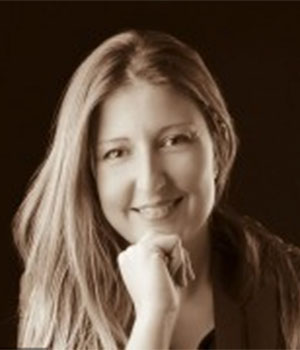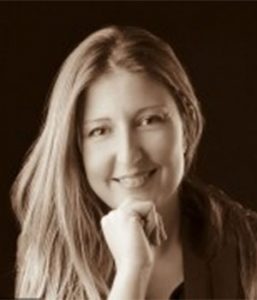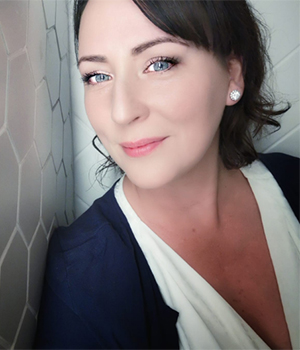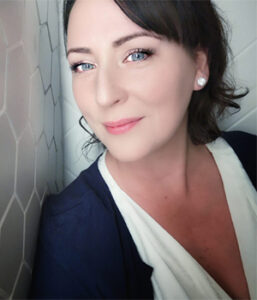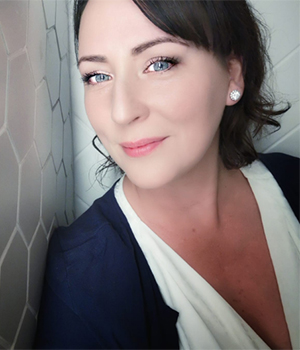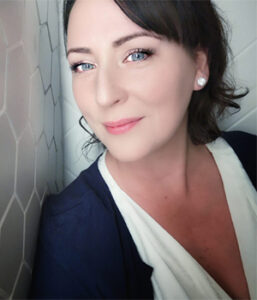 "I wanted to say thank you! This session where we walked through the timeline of events, all of those things have come into fruition as of today!
Thanks for helping me get in touch with that part of me to make the shift. You're a rock star for facilitating that session the way you did!"
Shae C. Wynd – The Virtual Shift for Health Practitioners Virtual Assistant for Health Practitioners, Healers and Coaches, Perth Australia