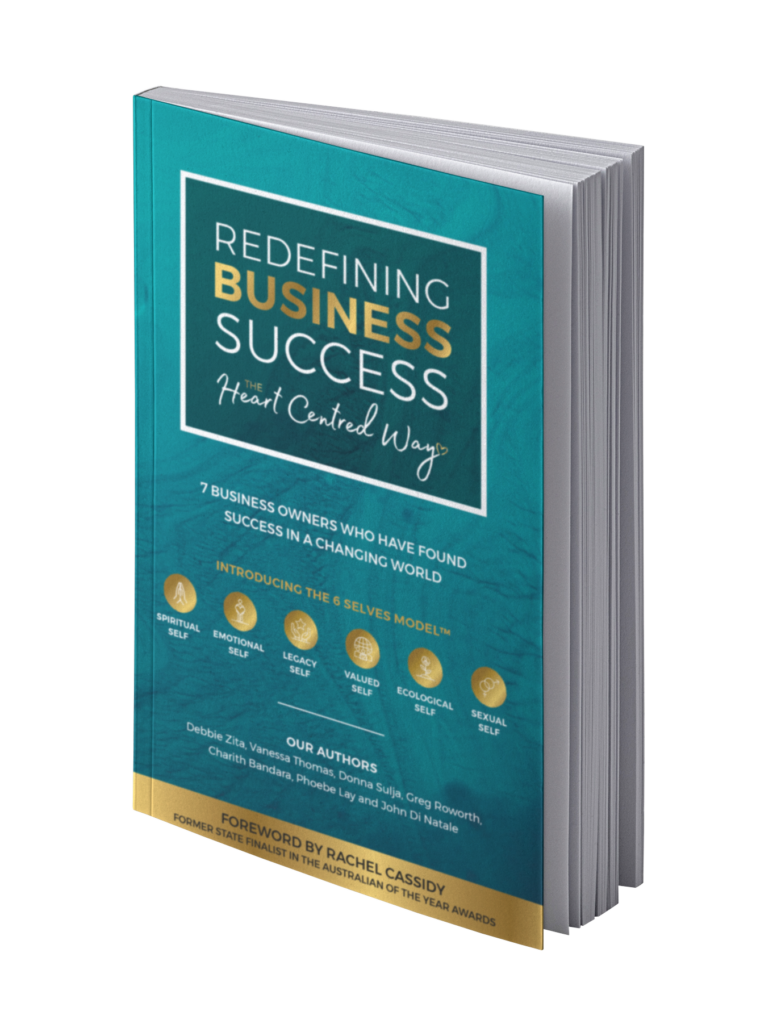 Purchase your copy of the book 
Redefining Business Success

Gain intimate access into the hearts and minds of 7 successful business owners through a model of inquiry known as 'The 6 Selves.' Be captivated by a deep level of openness, typically withheld in business settings, along with a level of diversity across genders, industries, ages and business stages.
For postage within Australia
For postage outside of Australia
Benefits
TO WORKING WITH ME
I MEET YOU WHERE YOU ARE AT WITH FULL RESPECT FOR YOUR JOURNEY SO FAR.
I IDENTIFY QUICKLY YOUR NO 1. CORE SABOTAGE PATTERN THAT IS BLOCKING YOU FROM SUCCESS.
TRANSFORMATION THAT FEELS NATURAL AND EFFORTLESS.
I AM TRAINED TO NOTICE YOUR 'BLIND SPOTS' THAT YOU WILL NEVER BE ABLE TO IDENTIFY YOURSELF.
I KNOW HOW TO ELEGANTLY NAVIGATE A 'DARK NIGHT OF THE SOUL'.
I'll DO WHATEVER IT TAKES TO GET THE RESULTS YOU NEED.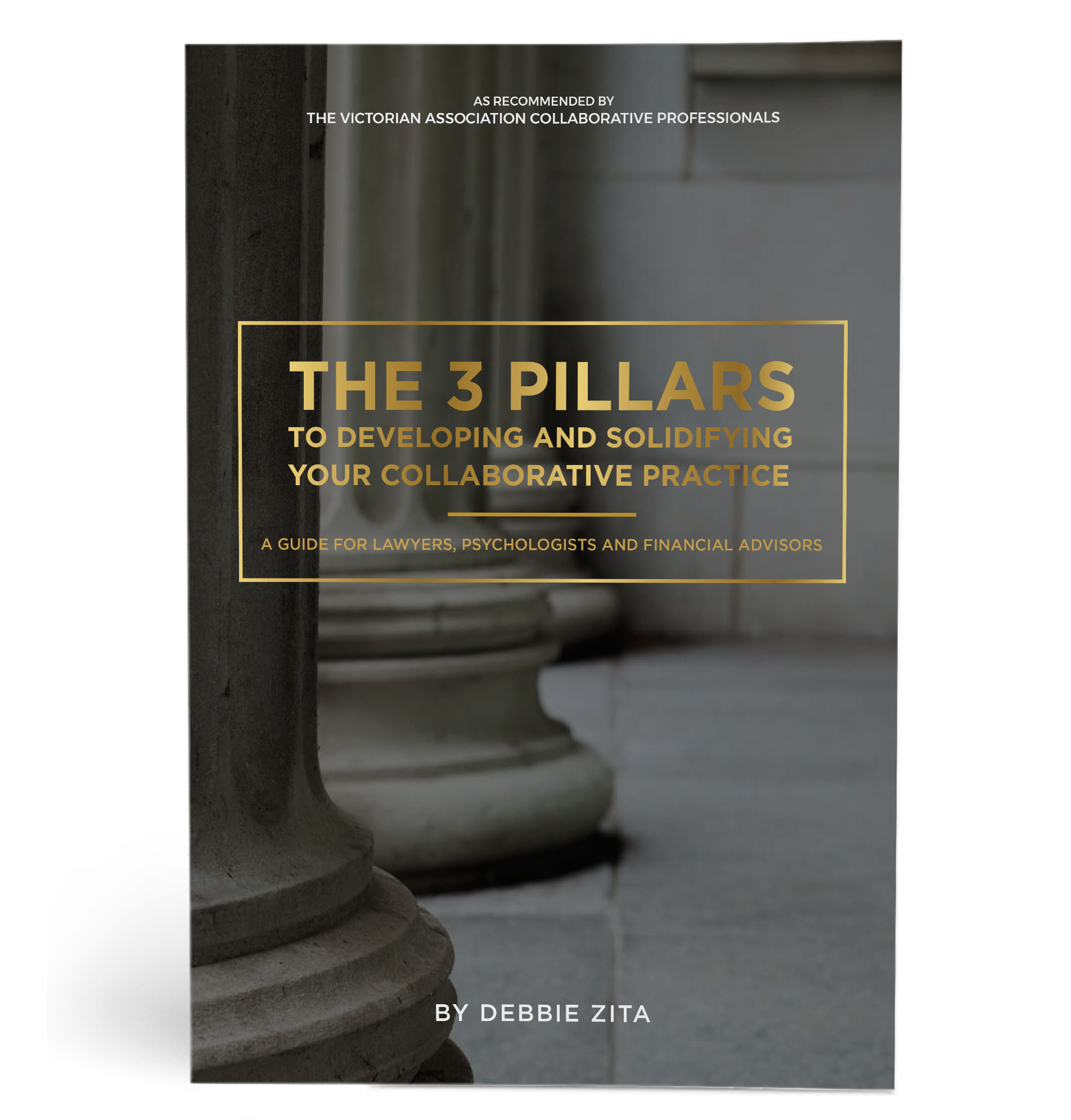 Get your copy of 'The 3 Pillars to Developing + Solidifying your Collaborative Practice'
A GUIDE FOR LAWYERS, PSYCHOLOGISTS + FINANCIAL ADVISORS
As recommended by The Victorian Association Collaborative Professionals
Testimonials
THE RESULTS SPEAK FOR THEMSELVES

Debbie has been a constant support for me, both at my side, pushing me from the back and leading me in the direction to move forwards. This has not only impacted my firm, my career but also my personal relationships and my relationship with myself. I work in an industry that has a negative impact on the self and self-esteem and Debbie has helped me restore that.

I have participated in a lot of training and coaching, both professionally and personally. But this work with Debbie is something very different. We have had conversations I have never had before, and we are going places that I have never explored before!

Her experience, humor, and kindness combined with her deep spiritual gifts has helped to create a new era in my life – one in which my growth feels deep and wide and real. And I am so thankful.
Blog
Do you have a heart call? A longing in your [...]
We all have this to some extent but being aware [...]
When I came across the inner heart teachings I was [...]
Let's Start Now!
YOUR TRANSFORMATIONAL JOURNEY BEGINS HERE
Let's Start Now!
YOUR TRANSFORMATIONAL JOURNEY BEGINS HERE